ADAS 3D LA enables understanding of the fibrotic substrate of the left atrium to help pre and peri-procedural clinical decision making. It is specially useful for re-interventions.
How can ADAS 3D help you?
01.
Help in identifying the gaps
We help you differentiate the healthy tissue from the fibrosis, including the identification of gaps previously generated.
02.
Understanding of fibrotic substrate
We help you to understand the LA substrate by visualizing and quantifying its fibrotic tissue distribution. Use this information to decide the approach before the intervention.
03.
Increase the operator's confidence
We help increase the operator's confidence during navigation by providing a roadmap to assist in the procedure.
04.
Obtain all the benefits from advanced imaging
We help you to connect to advanced imaging radiological services to import DICOM images for MRI.
Technical characteristics
Discover the interactive 3D view of the LA and explore the tissue characterization.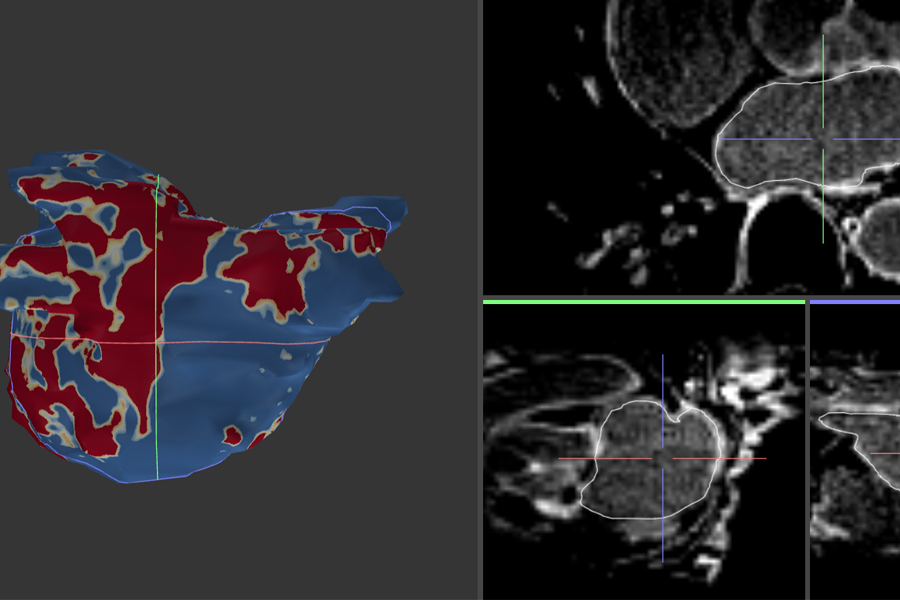 Find all the information related to ADAS 3D product.
Find some examples of real life cases using ADAS 3D.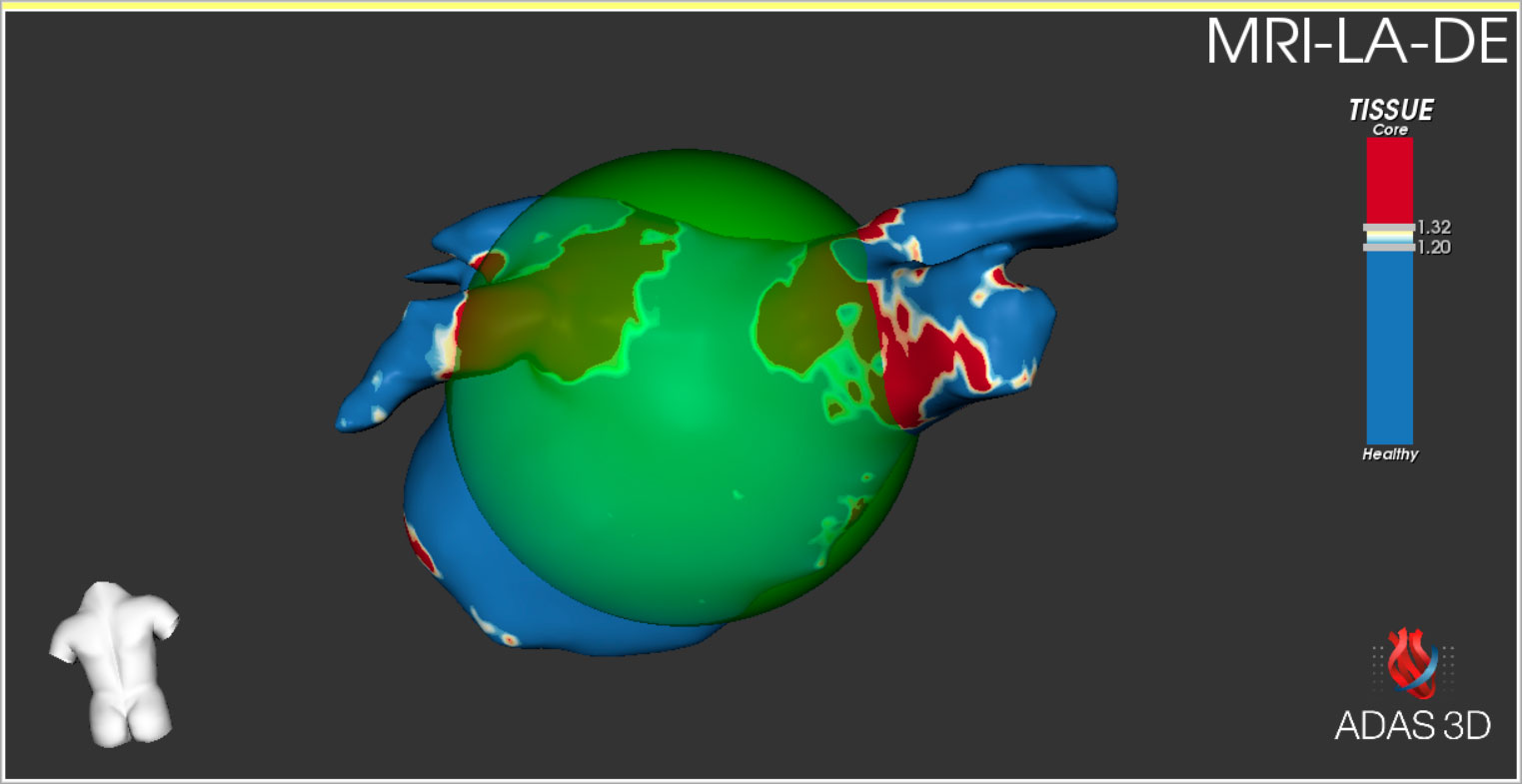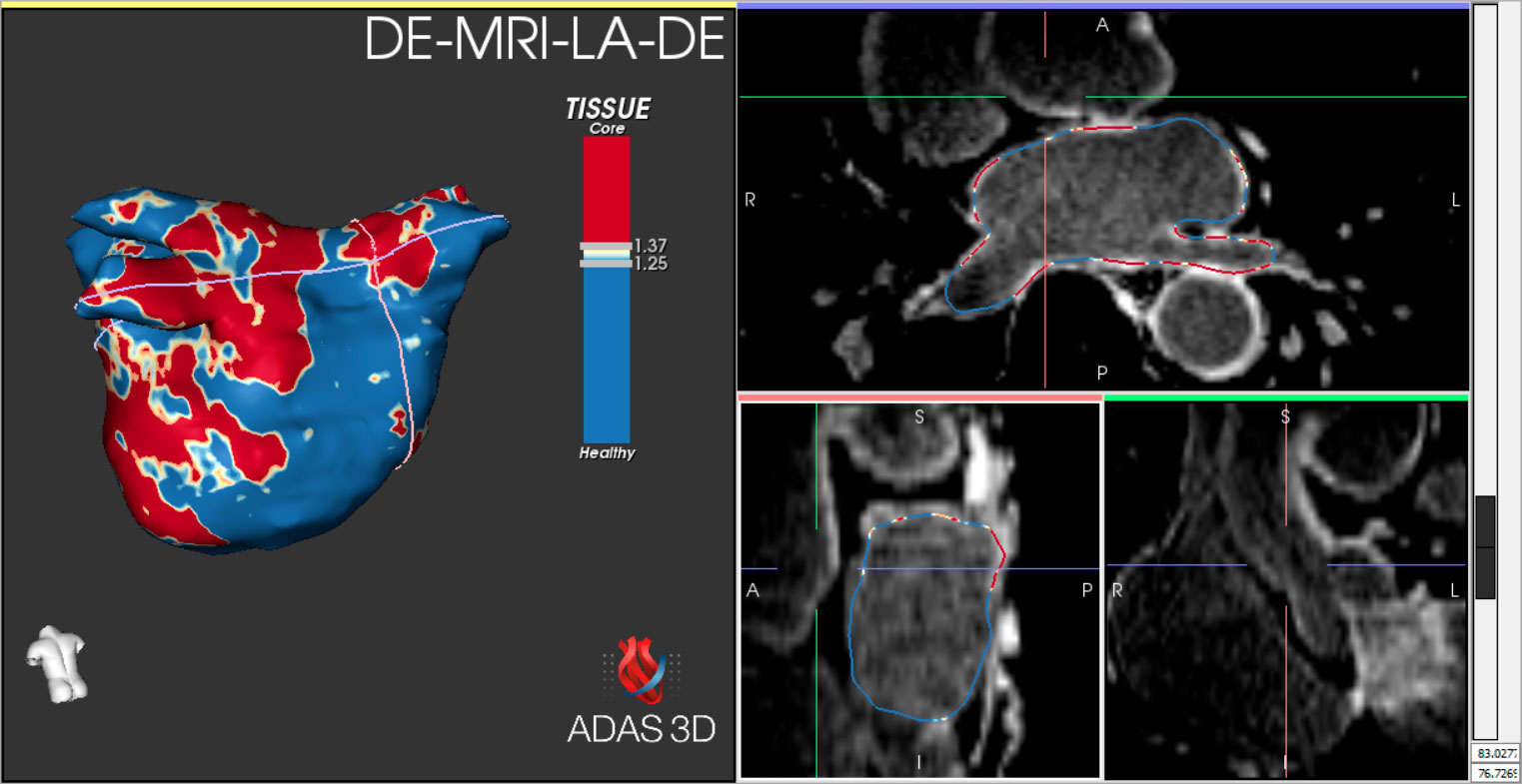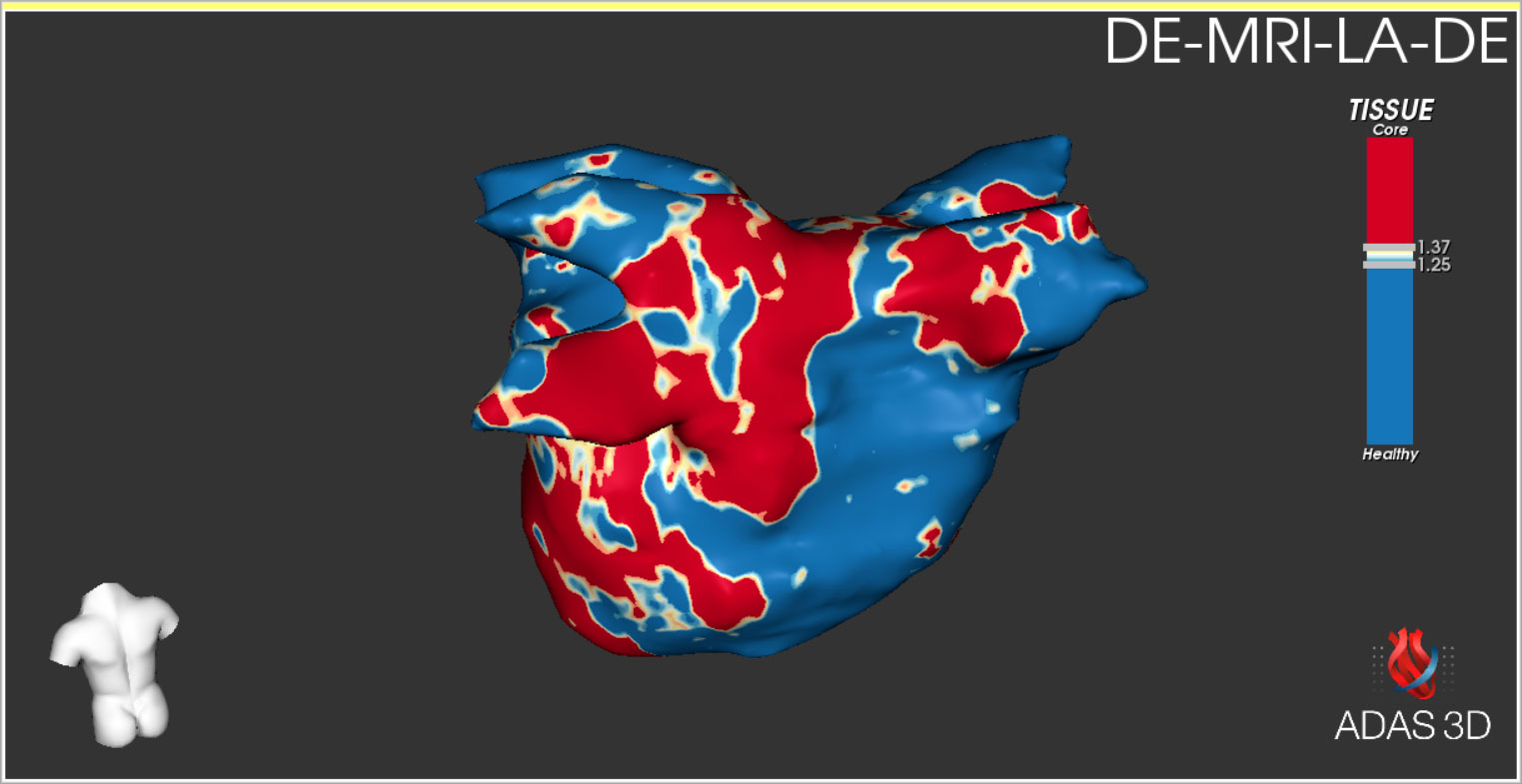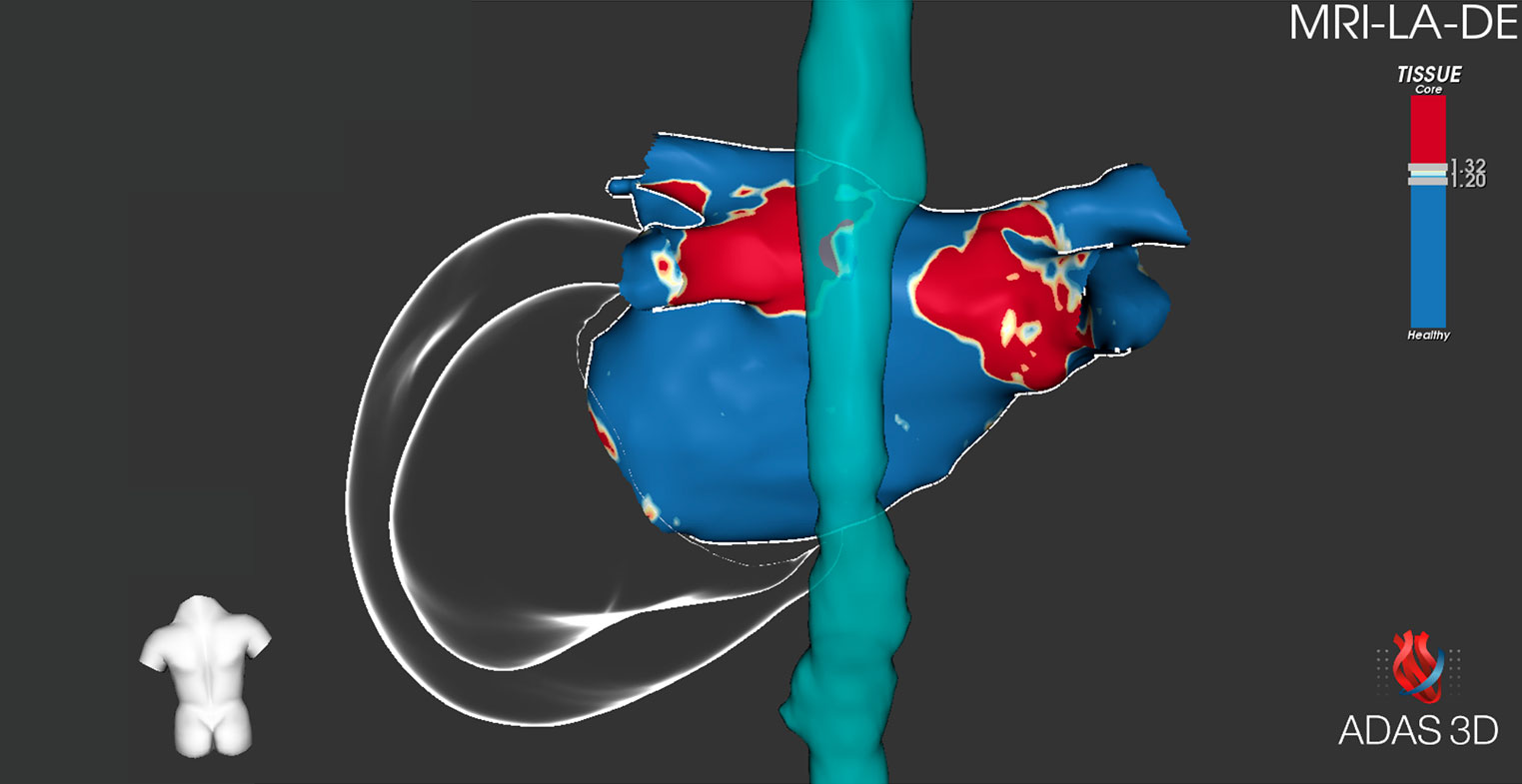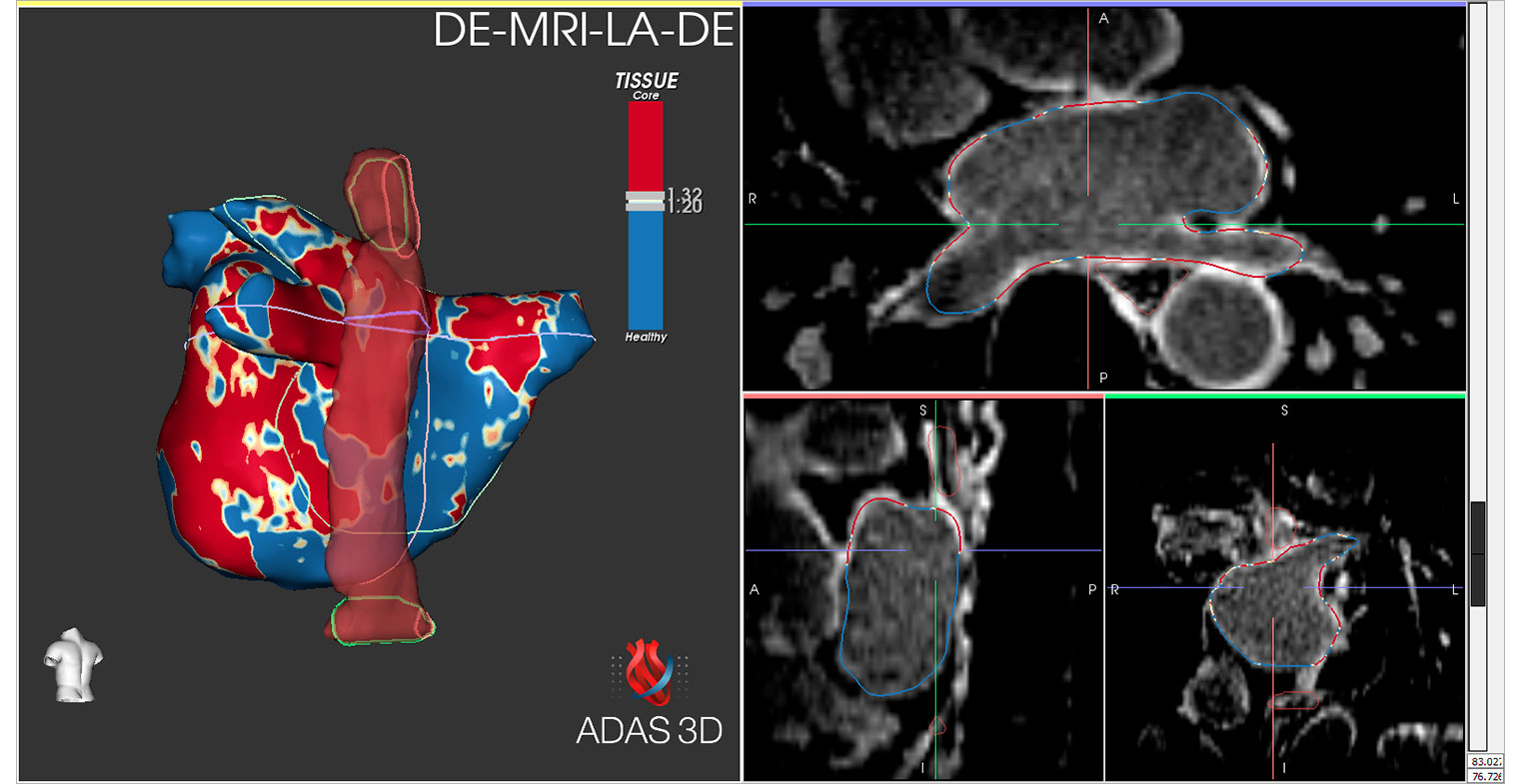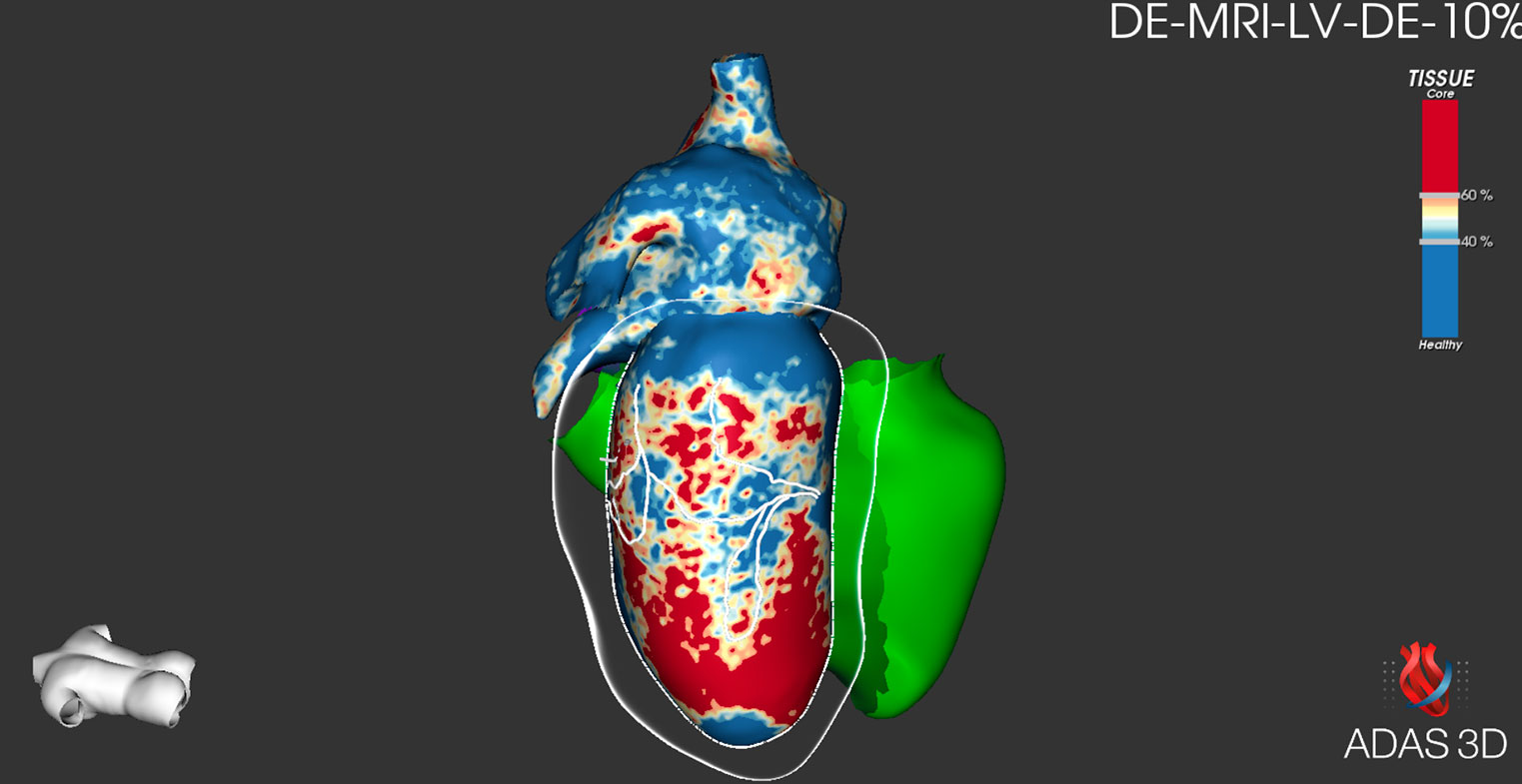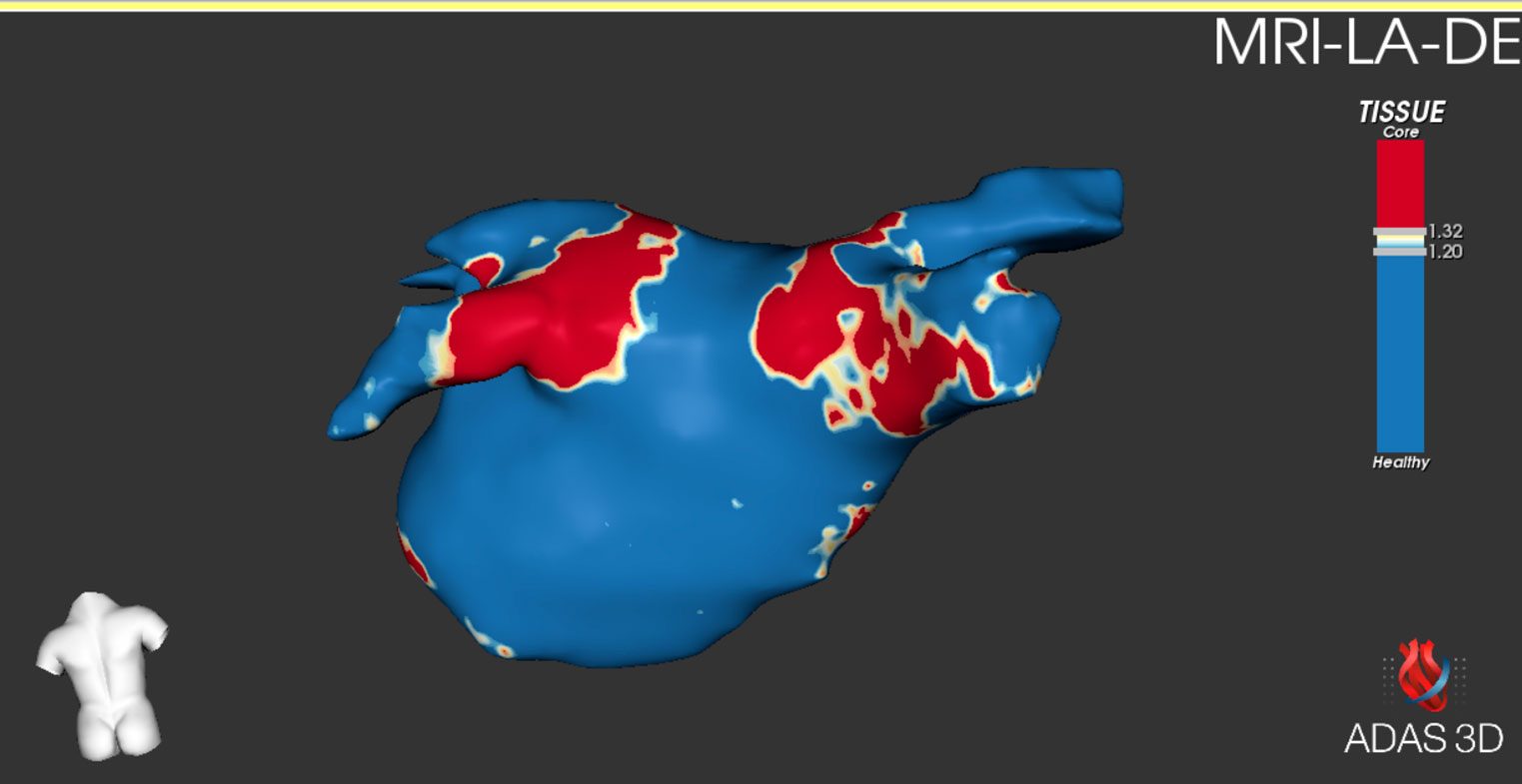 Fibrosis analysis from the LA
ADAS 3D model displays the atrium according to tissue characterisation obtained from fibrosis analysis in the MRI.
Correlation between DICOM and 3D Model
DICOM Late Gadolinium Enhanced Cardiac MRI data is displayed on the right. On the left, ADAS 3D software depicts correlation with the 3D model of the left atrium.
Anatomical structures surrounding the LA
The user can observe the Left Atrium and other anatomical structures, such as the esophagus.
Detection of gaps
MRI DICOM images are useful to differentiate healthy tissue from fibrosis. The analysis also helps to detect the gaps generated in previous interventions.
"Preprocedural imaging increases my confidence when performing an intervention. ADAS 3D is an intuitive software that allows me to obtain a 3D model of the patient's heart and prepare even difficult cases".
"In terms of post-processing images, ADAS 3D software has dramatically impacted our practice. This tool provides a semi-automatic segmentation, which makes it much more efficient and practical in our daily EP routine".
"It is a friendly and efficient post-processing tool that allows us to go beyond the conventional morphological evaluation of Cardiac MRI LGE. It provides precise and detailed information on the fibrotic substrate of the left ventricle, essential information to define prognosis of our patients and, if necessary, to assist ablation therapy."
Clinically evaluated in centers worldwide
ADAS 3D LA features are clinically validated in collaboration with hospitals and universities all over the world.
Medical centers worldwide trust us